GMA News Launches Blog Network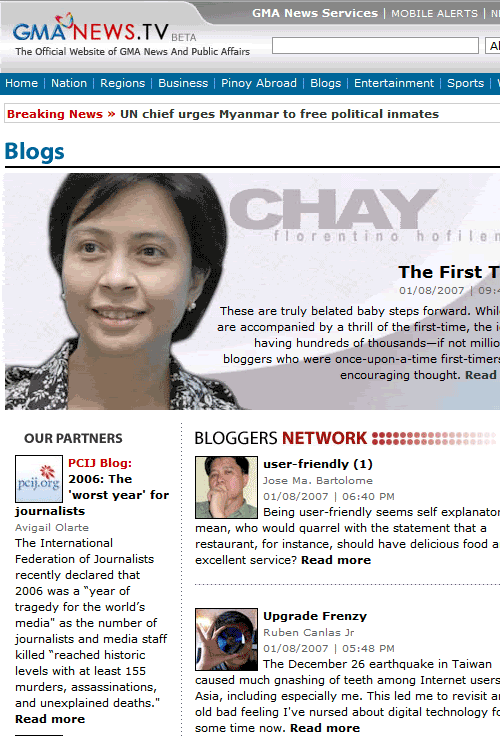 Philippine TV network GMA is bleeding profits and their programming is ripped-off crap, but that's a nice blog network they're launching for their reporters.
Too bad for them it isn't powered by WordPress. That limits extensibility. Nevertheless, it's got RSS, so no one needs to get fired.
At least they're not doing something stupid like pulling clips off YouTube. GMA is now officially Web-smarter than rival ABS-CBN.
(Via Abe Olandres.)