Media
---
As Joey Alarilla points out, only newspapers that maximize the Internet will survive. Like The New York Times, The Modesto Bee could be one of them.
Here's their video interview of popular videoblogger Cory "Mr. Safety" Williams. You gotta respect a newspaper with its own YouTube Director account.
Cory talks about his new show, but laments that his community doesn't have much of a local film scene. Good thing Filipino YouTube Directors come from a country where YouTube rules. Read on for Cory's reaction. Click here to continue reading "Videoblogger Makes MSM Front Page"…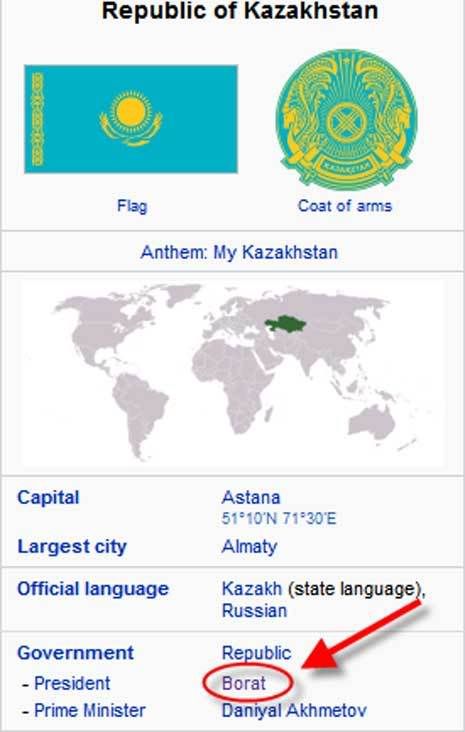 See, this is why I love Wikipedia. For two minutes the other day, Borat was President of Kazakhstan — in a protected revision, no less. Figures: Google Trends says he's more popular than the country itself.
Come to think of it, he's smarter than some presidents we know. Can I say we support your war of terror!