GMA Alters Super Twins Costume After Blogger Catches Sailormoon Ripoff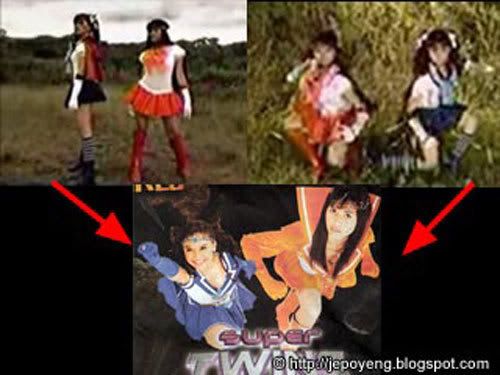 Looks like ailing Philippine TV network GMA got spooked when blogger Jepoy Bengero caught them ripping off Sailormoon. They've altered the costumes for their upcoming show Super Twins.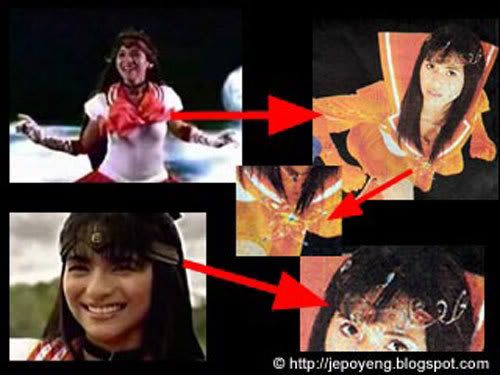 No, I'm won't congratulate GMA on listening to the blogosphere. They should never have ripped off Sailormoon in the first place.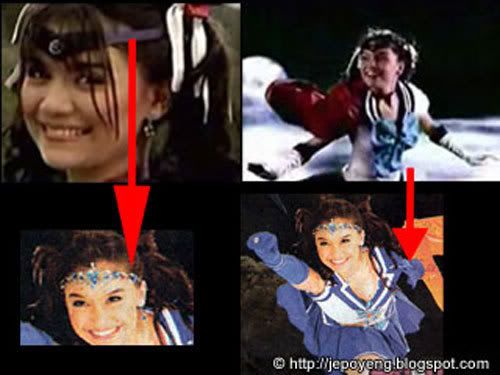 At least now actresses Nadine Samonte and Jennylyn Mercado will not be remembered as wannabe Sailor Senshi rejects. That leaves poor Angel Locsin and Robin Padilla as retarded Lara Croft and Indiana Jones clones in GMA's other upcoming show, Asian Treasures.