Canadian Anime Mag Seeks Filipina Cover Girl
Japanese anime is huge in the Philippines, and so is its accompanying otaku culture. Even anime cosplay is rapidly entering Filipino mainstream culture. That's why Canadian anime lifestyle magazine Anime Iku seeks a Filipina anime otaku for their next cover girl. They'll even fly a trained fashion photographer to the Philippines to give her a professional photoshoot.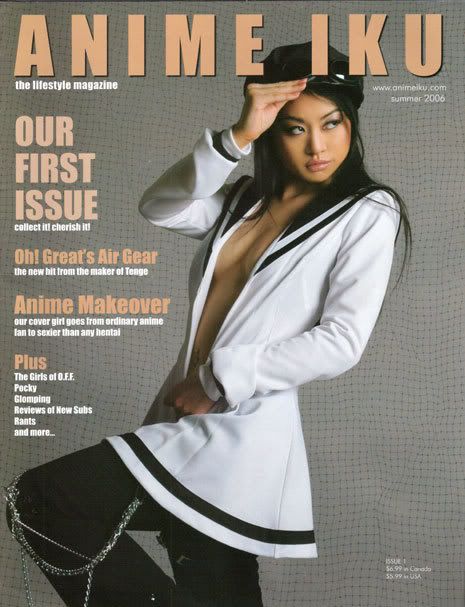 Editor Michael Chan sent me a copy of their maiden issue, featuring everything from cosplay girl group Objective: Free Fantasy to a mouse cosplaying Pikachu. Classy, crazy, and cool — just the way I like it. I can't wait to see a Filipina on the cover.