Filipino Bible-Thumpers Dub Fag Antichrist for Reposting British Photos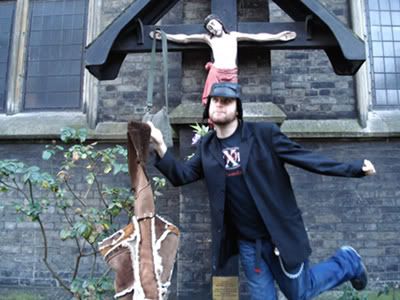 Only in the Philippines does some fag reposting two British pictures become the Antichrist.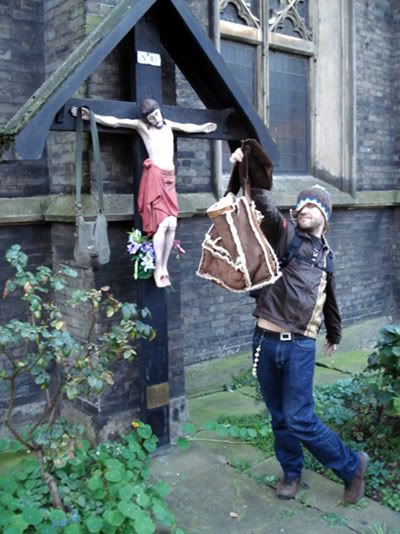 Gay Filipino blogger Bryanboy reposted these photos from England parodying the philosopher Jesus of Nazareth. The resulting flamefest is just hilarious. Here's what one nut is spreading via email.
I am writing to you with hopes that you spread our outrage. We're appalled that one of the country's top bloggers is an anti-christ. How dare he make a joke out of Jesus by posting disturbing photos on his blog.

http://www.bryanboy.com/bryanboy_le_superstar_fab/2006/10
/jesus_is_our_fu.html

Please spread the word about this sinner and help us with our petition.

[Link removed.]

Kenneth Ocampo
Wow, so all it takes to rule the world and bring about the Apocalypse is to repost two photos! Who'd have thought it was that easy?
Welcome to the Internet, Bible-thumpers. I respect your philosopher Jesus, but all philosophers are open to parody. Stick this in your pipe and smoke it.
(Via Abe Olandres.)